GEORGE ENGLISH (L) - GREETS FRED HAISE OF APOLLO 13 (R)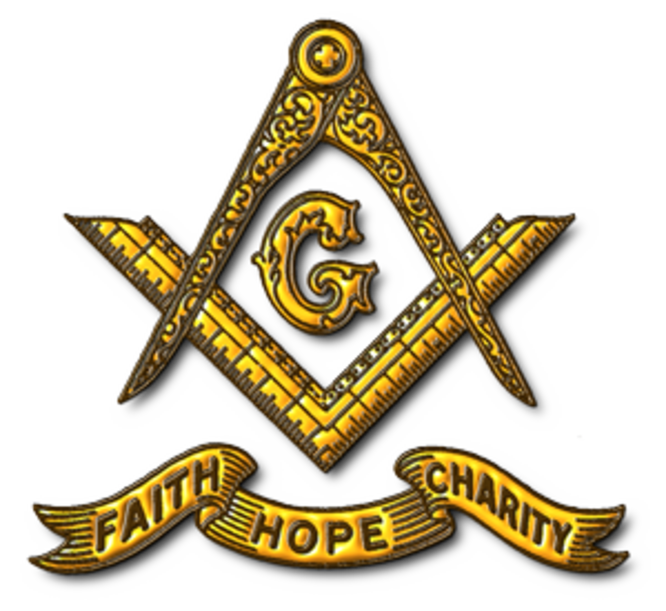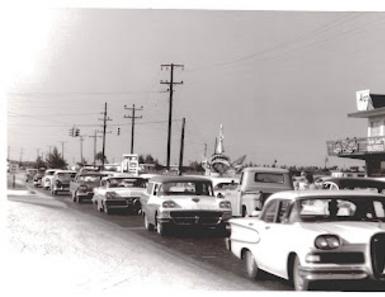 "It was a very exciting time," said English, who take a cut in pay to join the new and exciting world of space exploration. When he arrived in Florida, George lived in Cocoa Beach in less than great living conditions in a community with only one partially paved road which paralleled the coast line.

Many of the men who English hired were heavily involved in the Apollo launches of the late 1960s and early 1970s.

Several years later, George English was promoted to Executive Assistant to the Director of Administration and shortly as the Chief of Manpower in charge of nearly 27,000 workers. The beginning of the moon missions saw another promotion for English, this time to Chief of the Management Systems Office as a division chief.

Paramount among the Apollo mission was the Apollo 11 flight which landed on the moon on July 20, 1969. Of English's most enduring memories was his flight into the KSC in the early morning hours of the launch as his helicopter circled the brightly lit launch pad.

The early termination of the Apollo program sent the Kennedy Space Center and its employees into a depression. Thankfully, government funding allowed the flights of the unused Saturn rockets and command service modules in a Detente' mission with USSR. The mission was designed to bolster US - Soviet relations in the world and in the field of space exploration. The eventual goal was to establish a long term space station in orbit around the Earth, which would be called "Skylab."

>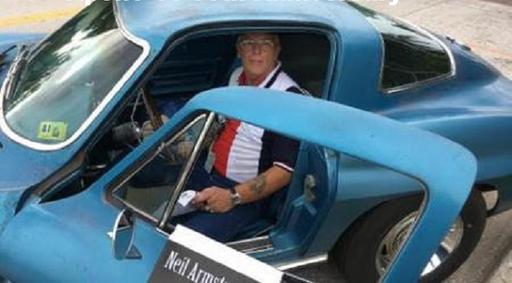 When George L. English was a little boy in Dublin during the Great Depression, he, like most boys of his day, dreamed of flying, flying over the town, across the country, some even around the world, and a few others to the moon and into outer space, like Buck Rogers, who they saw on the screens of the Ritz and the Rose theaters downtown.

George lived at 402 Bellevue (Behind Dublin City Hall, then Dublin High School) and 801 Highland Avenue (behind the Laurens County Library) with his parents George W. English, an accountant for Southern Oil Company, and his mother, Lucille Lewis English, a housewife and a charter member of the Dublin Garden Club.
During the early years of the World War II era, the English family moved to Macon, where George graduated from Lanier High School and down the street to Mercer University. After teaching in Florida, English went to work at Warner Robins Air Force as the Regional Personnel Officer for thirteen years.

In the year 1964 as the Gemini Project was in full swing at Cape Kennedy, English followed a lot of friends and his employees and accepted a job with NASA as the Deputy Personnel Director. His primary focus was on the recruiting of engineers for the upcoming space missions. One of those engineers may have been Dr. Robert Shurney, eight years English's senior and a native of Dublin. As one of N.A.S.A.'s foremost African-American engineers, Shurney was a leader in the training of astronauts in simulated weightless environments, the design of the Saturn V moon rocket during takeoff and the design of the lunar rover for the Apollo 14 mission, as well as better methods of eating in space and working on the first permanent bathroom in space.




As English told Dr. Moore, "We could have built a lunar base, which we should have done. We would have been 30 years ahead of the game instead have of having limited use to a space station." English firmly believed a permanent base on the moon would have led to the exploration of other planets without having to deal with the heavy lifting rockets which had to overcome the Earth's gravity.

If the Apollo 11 mission was the highlight of his career, then certainly the low point of his career was the fiery loss of the Space Shuttle Challenger in 1986. As Deputy Director, English was deeply involved in the search for the causes of the disaster and the steps which the space agency would take to insure that the explosion would never happen again.

Lost in the glory of the manned missions were the thousands of satellite launches. Among some of the more important unmanned missions were the launch of the Hubble Telescope, the Mars missions, solar system probes, and the Voyager and other deep space probes.

George English retired in 1994 after thirty years of service to NASA. Among his most cherished awards were NASA's Exceptional Service Medal in 1971, the Kennedy Space Center's Award (highest at the KSC,) and the National Space Club's Lifetime Achievement Award in 1997.



>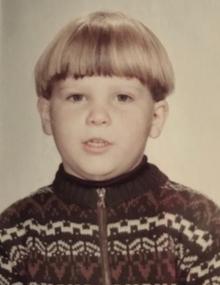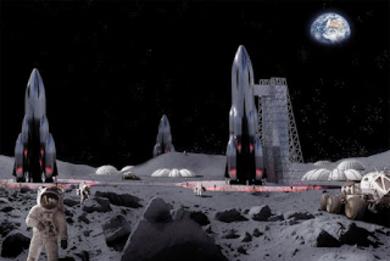 Formally Antique Time Clock
I have over 35+ Years Experiance in Antique Restorations, I lost my business in 2011 in UpState New York from a major Flood - I lost all of my tooling - 4 complete jeweler lathes and 10's of 1000's of rare parts- I miss what I do - Cancer in 2008 , I'm still here - Covid 19 , I'm Still Here, - Covid Blew My Heart Out , I'm Still Here - The POS Obama Had my Home Raided and damn near distroyed what I had left of my life , I'm still here - The POS Obama cost me 5 years of hell and over $35,000 in Legal cost, so If you are a fan of the POS do not contact me for repairs - it takes a long time to recover and build back a business without help - it is slow go - I make most of my own tools - I have a lot of experiance in building and fabricating- just as I did over 35 years ago. Simple I can build or make anything made of wood or metal.

I'm from a Military NASA fmily and now back on the Florida Space Coast recovering from the nightmare - dealt by mother nature and that POS Obama - I'm back doing what I enjoy. 4 of my Family members worked directly with NASA two on the Apollo 11 Program and Two On The Shuttle

I'm also a Mason and a direct descendant from the crusades along with a direct descendant from The First American Revolution

My family also took part a huge part of the Civil War and the Railroad Under Ground

I love history and and even more enjoy doing restoration work - saving our past.

I will add more cool facts and photos over time

It was very important to point out my past so you know who your dealing with - so that there is no conflict of interest - Like I stated; "I will do no business with anyone contected to Obama" Or anyone who took part in what happened to my home. - For as Thomas Jefferson said; For I have sworn upon the altar of god eternal hostility against every form of tyranny over the mind of man."

I pass no judgement on any man, or women; for that is for the Lord above , and him alone - With that being said; I'm a man of faith and welcome business from anyone - no matter - your faith - your race - or your cultural differences - just do not ever bring up Obama

I'm strickly by mail and Local pick up and Local services - like most Restorations business - most of us do this from our homes or other locations with Zero walk in's - most of us do not have time to stop what we are working on to deal with store traffic - it has been like that for well over a few hundred years - most jewelers and clock shops send their work to the few of us who do restoration work. all phone calls and emails are returned by days end - I do not have time to stop or turn off a lathe to answer phone - it is a great way to screw up a clients Antique Family Item '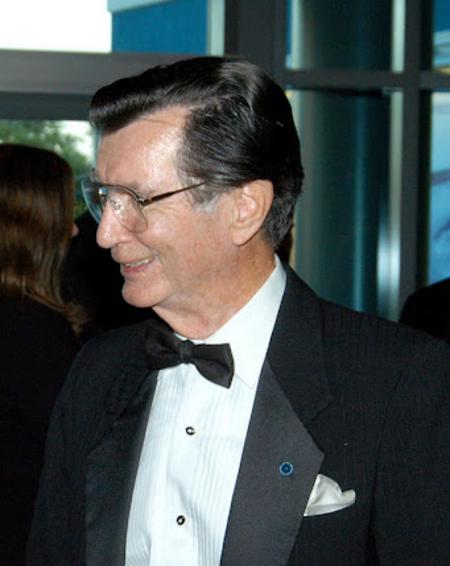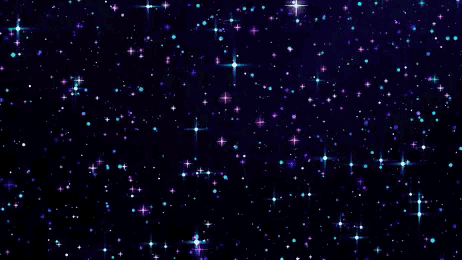 My Passion For The Outdoors


Not only did I refinish Antiques - now - mind you - Antiques has a broad range of items needing refinishing .
I was a member of Trout Unlimited way back when and I not only refinished Fly Rods - I made it a point to fish on weekends, every weekend up in Lake Placid in New York State.
I would drop off Flies I tied for Francis Betters - I was gifted a few of his rods - sadly someone wanted them more then me - lifted from my truck while fishing on the Ausable River- long story short - My own fault having a cheap lock on my fiberglass topper
I tied Flies for Years and a long with making my own spinners, and they sold like hot cakes in Delhi, New York. Even sold some in Roscoe, New York, Which was a place I went every April 1st. The one of two spots my father took when I was 7 years old.
Moving on , I refinished Fly Rods and other items for a Antique Shop in Unadilla New York - and they would buy some of mine, well I get a call from the Shop, of all people Actor Mark Harmon bought one of my rods. So if you Fly fish and have your Grandfathers or Fathers items around from the 70's or 80's early 90's you might have some of my items , laying about, I did not do or make items for the soul purpose of making a name ,at the time, for myself, I did it for the love of the outdoors, and just knowing that others enjoyed what I spent hours making during the winter months. '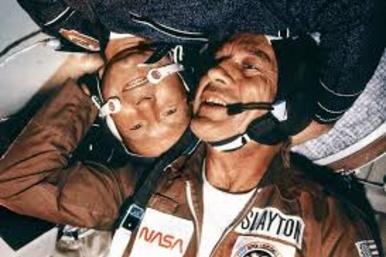 Clocks - Watches and Antiques
​NASA - Howard Miller - Mark Harmon - Tom Selleck -TJay Leno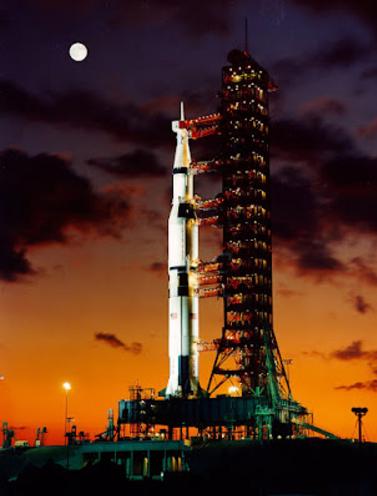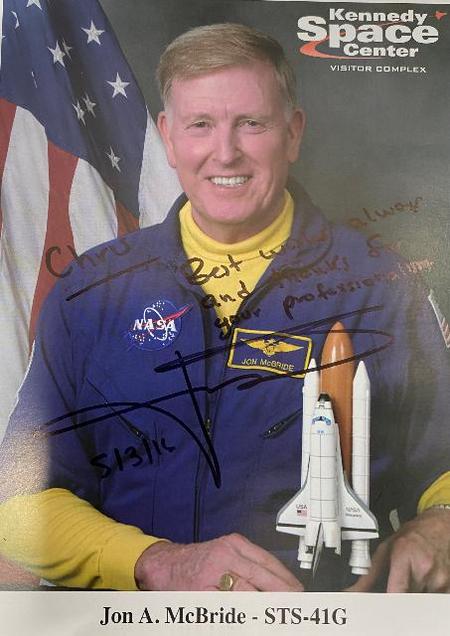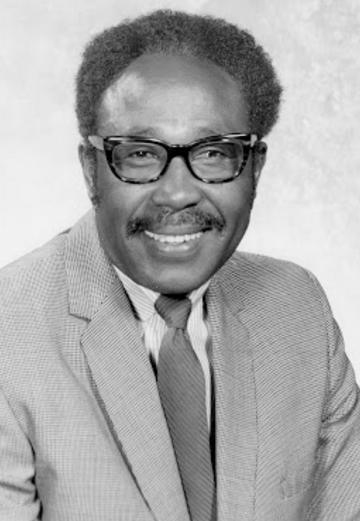 During the last quarter of a century, English has been active in space affairs as a founding member and trustee of the Missile, Space, and Range Pioneers, as a consultant, and as a raconteur of the good ole days at the Cape when the men with the right stuff accomplished President Kennedy's goal of putting a man on the moon by the end of the decade.

Well, as you see, George English never made it to the moon, but his crews and support staff did, for it today, fifty years ago, when two daring American astronauts, Neil Armstrong and Edwin Aldrin, came in peace when they first set foot upon the moon.

Credit: Dr. Patrick Moore, N.A.S.A., Dublin Courier Herald, Missile, Space, and Range Pioneers.
Night Before Christmas 1965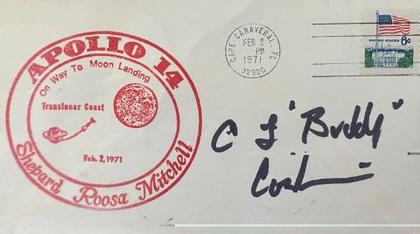 Read it all - Adding to this Once a Month
I'm part of the Apollo 11 Families - Those who made it happen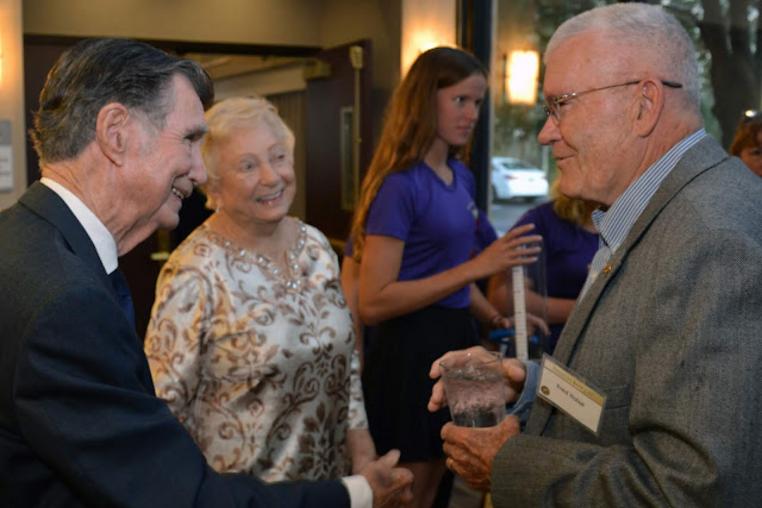 "The Apollo-Soyuz Test program was an important step for us at the time and a real step on the international cooperation , which never bore the fruit that it should have done, you know, the cooperation with the Soviets," English told interviewer Dr. Patrick Moore in a June 2002 interview.

"We got to fly Deke Slayton who was one of the original seven Mercury astronauts who never got a chance to fly a mission," English fondly remembered.

During the 1970s, English spent man yours working with high ranking national and world officials in building the strong and sometimes secretly negotiated relationships with the Russian Space Command and other countries.

In 1975, George L. English was promoted to Deputy Director of the Kennedy Space Center, a post which he served in for a decade and a half. In this high ranking position, English spent most of his time in meetings and traveling across the country and around the world.



>
From Fly Rods - Winchesters - Hollywood - To Museums
My Father designed connectors that went in Apollo 11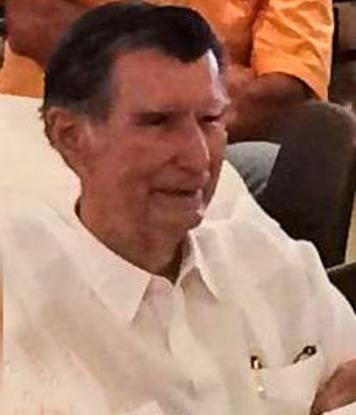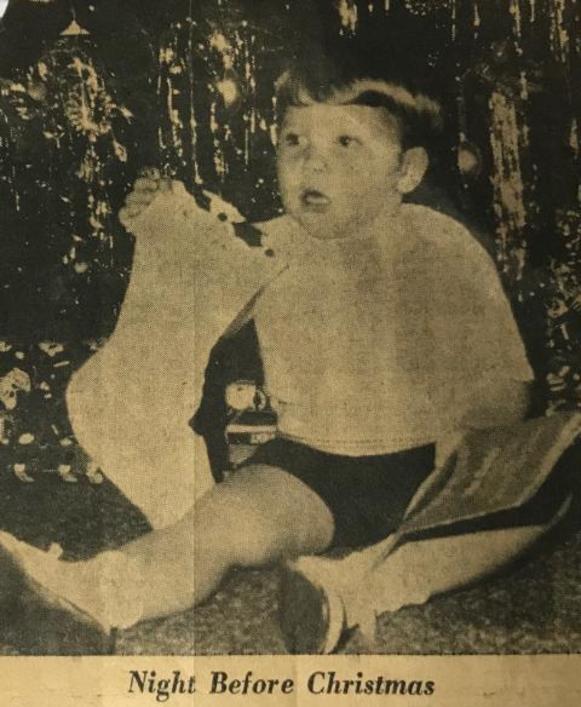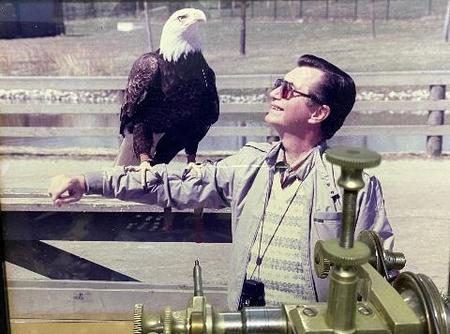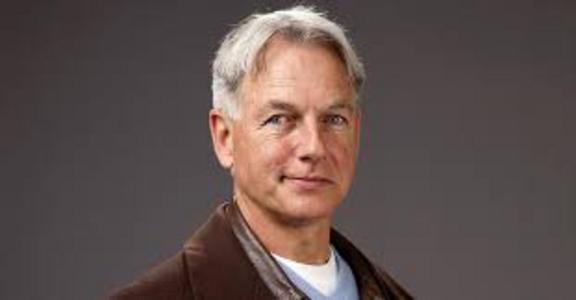 Tools - Brands And Companies - I Trust




​Antique Restorations - Clock -Watch Repair


ACE Electric Train Co.

Alexander/AMRACO

All-Nation Lines

American Flyer

AMT/Auburn

American Models

Aristo-Craft

Arnold

Athearn

Atlas

Bachmann

Bassett-Lowke

Beggs

Biaggi/GEM

Bing

Bond's

Boucher

Bowman Models

Bowser Mfg.

George W. Brown

Jerry Brown Trains

KBN/Karl Bub

Buddy L

Buffalo Model Company

Georges Carette

Carlisle & Finch

Classic Model Corp.

Classic Model Trains

James Cohen

Crown Model Products

John A. Daniel Railways

Dapol

Darstaed

DeHanes Trains

Johann Distler

Ditmar

Doggenweiler

Doll et Cie.

Dorfan

Edobaud

Elettren

Elektoy

ETS

Exley

Fandor

Fleischmann

Red Forney Trains

Frank's Roundhouse

Fulgurex Precision Models

Jehu Garlick

General Models Corp.

General Trains Inc.

Glenn Toy Trains

Gold Standard Engineering

Hafner

HAG Model Railways

J. E. Harmon Mfg.

Hess

Hoge

Hornby

Howard

Issmayer

Icken Model Company

Ives

JAD Railway Line

Jep

Jouef

Joy Line

K-Line

Henry Katz & Co.

Kemtron/U.S. Hobbies Inc.

Knapp Electric

Kris

Kusan-Auburn

Lee Lines

Leeds Model Company

LGB

Liberty Lines

Life Like

Liliput

Lima

Lionel

Lobaugh

LR/Le Rapide Trains

Marescot Fournereau

Märklin

Marx

Pierre Maurer

McCoy

Millbro

Model Engineering Works

Moskobel

MTH

Newbraugh Brothers

Payá

Penn Line

Pittman

Ernst Plank

Pride Lines, Ltd.

Rich-Art

Rivarossi

Roberts' Lines

Robilt Trains

Roco

Rokal

Charles Rossignol CR

Scale-Craft

Schöenner

Schuco

Seki/Sakai

Smith & White

J. & E. Stevens

Stevens & Brown

Stevens Model Dockyard

Sunset Models/3rd Rail

Thomas Industries

Thorley Hoople

Tri-ang

Trix/Trix Express

Tyco/Mantua

Unique Art

USA Trains

U.S.T.T.C.

Varney

Varney & Sirus Trains

Vollon et Brun/VB

Voltamp

Walthers

Weaver

Weeden

Western Coil & Elec.

Wilkins

Williams

Wrenn


A Accurist


ADINA Watches

Adriatica

Advolat

A.L.B Atelier Le Brézéguet

Alba

Alexandre Christie

American Waltham Watch Company

Andersen Geneve

Anonimo (watch)

anOrdain

Ansonia

Apple Inc.

Aquastar

Aragon

Armand Nicolet

Armani Exchange

Armitron

John Arnold

Hajime Asaoka

ASUAG

Audemars Piguet

Alpina



Ateliers deMonaco

B

Backes & Strauss

B-UHR



Bausele

Baume et Mercier

Ball Watch Company

Webb C. Ball

Bedat & Co

Beijing Watch Factory

Bell & Ross

Benetton Group

Benrus

BOLDR Supply Co

Jochen Benzinger

Binda Group

Blancpain

Blumarine

Ernest Borel

Bovet Fleurier

Edouard Bovet

Bozeman

Abraham-Louis Breguet

Breguet

Breil

Breitling

Bremont Watch Company

Gustav Bruemmer

Buccellati

Bulgari

Bulova

Carl F. Bucherer

Cartier SA

Casio

Cecil Purnell

Catorex

Century Time Gems Ltd

Certina

Chanel

Charles Jourdan

Charriol

Konstantin Chaykin

Chopard

Christian Jacques

Christopher Ward

Chronoswiss

Citizen

Ck Calvin Klein

Concord watch

Corum

Curtis Australia

Cyma Watches

Czapek & Cie

Damiani

Dan Henry Watches

Daniel Wellington

George Daniels

Edward John Dent

Dior

D. Dornblüth & Sohn

Doxa S.A.

Dreffa

Dubey Schaldenbrand

Roger Dubuis Dueber-Hampden E Thomas Earnshaw Ebel Eberhard & Co. Edox Etienne Aigner Elgin National Watch Company Emporio Armani Epos Endura Louis Erard ETA SA Esprit Eterna F Fastrack A. Favre & Fils Carlo Ferrara Festina Favre-Leuba Fendi Fila Fortis Uhren Frédérique Constant Fossil, Inc. Folli Follie Charles Frodsham French Connection Karsten Frässdorf Fitbit Franck Muller G Gallet & Co. Garmin Léon Gallet Romain Gauthier General Watch Co Louis George Giordano Girard-Perregaux Glashütte Original Glycine Watch SA George Graham Greubel Forsey Moritz Grossmann Grovana Watch Gruen Watch Co. Guess Watches Co. H Halda Watch Company Vianney Halter Hamilton Watch Company Hangzhou Watch Company Hanhart Hanowa John Harrison Hermès HMT Limited E. Howard & Co. Huawei Hublot Hugo Boss I Ikepod Illinois Watch Company Ingersoll Watch Company International Watch Company Invicta Watch Group J Jaeger-LeCoultre Pierre Jaquet-Droz Georg Jensen Jacob & Co Jean Perret F.P. Journe Jowissa Junghans Jules Jurgensen Jorg Gray Jaipur Watch Company K Kienzle Kudoke Kurono Tokyo Kikuchi Nakagawa L Lacoste Laco Uhrenmanufaktur Lancashire Watch Company Lang & Heyne A. Lange & Söhne Jean Lassale Leijona watch Lemania Levi Strauss & Co. Lilienthal Berlin Limit Linde Werdelin Lip Peter Litherland Locman Longines Louis Erard Louis Moinet Louis Vuitton Luch Luminox M Maitres du Temps Manhattan Watch Company Manistee Watch Manufacture royale Marc Ecko Mathey-Tissot Maurice Lacroix MB&F MeisterSinger Melbourne Watch Company Mido Molnija Ming Mondaine Louis Moinet Montblanc Montegrappa Morellato Group Moschino H. Moser & Cie Mossimo Movado Franck Muller N Newgate Watches Nivada Nixon Watches Nomos Glashütte Nostal Nike Inc. O Oakley Watches Ollech & Wajs Omega SA Orex Orient Oris O bag P Panerai Parmigiani Fleurier Parnis Watches Antoni Patek Patek Philippe & Co. Perrelet Pequignet Petrodvorets Watch Factory Philip Zepter Piaget SA Pierre De Roche Pitzmann Watches Adrien Philippe Philip Watch Henry Pitkin Pobeda (Russian: Победа, Victory) Poljot Polo Ralph Lauren Prada Pulsar Polic PRIM R Ritzy Group Rado Raketa (Russian: Ракета, Rocket) David Ramsay Razer Inc. Raymond Weil Regina Reguladora Ressence Revue Thommen Richard Mille Roamer Rodania Rolex Rostam Romago Ronda AG Rotary Watches Daniel Roth S Samsung Galaxy Watch Sandoz watches Schwarz Etienne Sea-Gull Sector Seiko Seiko Epson Seiko Instruments Seikosha Sekonda Shinola Detroit Shanghai Watch Co. Shoreham Watches Sinn SSIH (previous holding company, now integrated into Swatch Group) Skagen Designs Alexander Shorokhoff Slava watches Slow watch Roger W. Smith SMH (short for Société de Microélectronique et d'Horlogerie previous name of the company issued from the merger of ASUAG & SSIH, now Swatch Group) Bruno Söhnle Solvil et Titus Speake-Marin Squale Star Watch Case Company Stauer Stepan Sarpaneva Stowa Andreas Strehler Stührling STUNIII Suunto Swatch Group T TAG Heuer Technos Seth Thomas Thomas Tompion Tianjin Sea-Gull Tiffany & Co Timex Group Tissot Titan Industries Tommy Hilfiger Tourneau ToyWatch Traska Rashid Tsoroev Tudor Tutima TW Steel Titoni Tusal U Ulysse Nardin Universal Genève Urwerk V Vacheron Constantin Vacuum Chronometer Corporation Valjoux Versus (Versace) Victorinox Visconti Vostok watches W Waltham International SA Waltham Watch Company Christopher Ward Wenger Westclox WeWOOD West End Watch Co Wittnauer Wyler Joseph Windmills Harry Winston X Xezo Y Yema (watch) Z Zenith Zeno-Watch Basel Zetner Zodiac Watches Zero West